| Production | Company | Year | Location |
| --- | --- | --- | --- |
| Jesus Revolution | Lionsgate-Kingdom Films | 2022 | Mobile-Daphne-Fairhope |
| Bruiser | Garter Motors | 2022 | Mobile-Daphne-Fairhope-Spanish Fort |
| Mike | Disney / Hulu | 2021 | Mobile |
| About My Father | Lionsgate | 2021 | Mobile, Loxley |
| The Map of Tiny Perfect Things | Film Nation | 2020 | Mobile, Fairhope |
| Lansky | Voltage Pictures | 2020 | Mobile, Fairhope, Gulf Shores |
| Voices | Blue Muse Entertainment, LLC | 2019 | Mobile |
| I Still Believe | I Still Believe, LLC | 2019 | Mobile |
| SuperCool | SuperCool Film, LLC | 2019 | Mobile |
| Our Friend | The Friend Movie, LLC | 2019 | Mobile |
| Peel | RJD Filmworks, LLC | 2018 | Mobile |
| This is the Year | The Last Song PS, LLC | 2018 | Mobile |
| Arkansas | Arkansas Movie, LLC | 2018 | Mobile |
| Karma | Kartoo Productions, Inc | 2018 | Mobile |
| Black Water | Black Water Movie, LLC | 2017 | Mobile |
| Between Worlds | Rise Up, LLC | 2017 | Mobile, Fairhope |
| Mary | Mary Productions South | 2017 | Mobile, Fairhope, Orange Beach |
| Get Out | Sid & Roth South, LLC | 2016 | Mobile, Fairhope |
| Extraction | Fernden Extraction Productions, LLC | 2015 | Mobile |
| Almost Friends | Back to Baltimore Movie, Inc. | 2015 | Mobile |
| Hush | Silence Production South, LLC | 2015 | Mobile |
| Here Comes Rusty | Pink Bandana AL, LLC | 2015 | Mobile |
| Perfect Weapon | Perfect Weapon, LLC | 2015 | Mobile |
| Runaway Island | Island In the Sun, LLC | 2015 | Mobile, Fairhope |
| USS Indianapolis | USS Indianapolis Production, Inc | 2015 | Mobile, Orange Beach |
| Heist | Georgia Film Fund Twenty Four Productions, LLC | 2014 | Mobile |
| Vice | Georgia Film Fund Twenty Four Productions | 2014 | Mobile |
| Sasq-Watch! | No-Sasquatch, LLC | 2014 | Mobile, Wilmer, Delta |
| The Prince | Georgia Film Fund Twenty Four Productions, LLC | 2013 | Mobile |
| Rage | Tokarev Productions, Inc. | 2013 | Mobile |
| Before I Wake | QNO Productions South, LLC | 2013 | Mobile |
| The Phoenix Rises | Phoenix Rises, LLC | 2012 | Mobile |
| Yellow Day | Providence Film Partners, LLC | 2012 | Mobile |
| Oculus | Lasser Productions, LLC | 2012 | Mobile, Fairhope |
| SkyHook | SkyHook LLC | 2011 | Mobile |
| Counter-Clockwise | Counter Clockwise Productions | 2011 | Mobile |
| USS Seaviper | Villani Rockhill Productions/Mighty Moments Motion Pictures | 2010 | Mobile |
| Saints of Mt. Christopher | Bases Loaded Entertainment | 2010 | Mobile |
| October Baby | Gravitas, LLC | 2010 | Mobile, Dauphin Island, Birmingham |
| The One Warrior | Fred/Gulf Coast Films | 2010 | Mobile, Dauphin Island, Natural Bridge |
| Final Destination 4 | New Line Cinema | 2008 | Mobile |
| The Novice | The Novice LLC | 2004 | Mobile |
| Dead Birds | Dead Birds Films Inc./Silver Nitrate | 2003 | Mobile, Montgomery |
| Tough Luck | Curb Entertainment | 2002 | Mobile |
| Love Liza | Love Liza Productions | 2001 | Mobile |
| Hometown Legend | Jenkins Entertainment | 2000 | Mobile |
| The Insider | Touchstone Pictures | 1998 | Mobile |
| Hostile Intent | DTP Productions | 1997 | Mobile |
| Hostage | Four Corners Entertainment | 1997 | Mobile |
| The P.A.C.K. | DTP Productions | 1996 | Mobile |
| Executive Decision | Warner Bros. | 1995 | Mobile |
| Power Play | Southern Star Studios | 1994 | Mobile |
| Double Vision | Action Int. Films | 1992 | Mobile |
| Night Trap | Action Int. Films | 1992 | Mobile |
| Under Siege | Warner Bros. | 1992 | Mobile |
| Center of the Web | Action Int. Films | 1991 | Mobile |
| Mission of the Shark | Fries Ent. (CBS) | 1991 | Mobile |
| Stone Cold | Stone Group Pictures | 1990 | Mobile |
| Raw Nerve | Action Int. Films | 1990 | Mobile |
| The Final Sanction | Action Int. Films | 1989 | Mobile |
| Invasion Force | Action Int. Films | 1989 | Mobile |
| Rapid Fire | Action Int. Films | 1989 | Mobile |
| Firehead | Action Int. Films | 1989 | Mobile |
| Friday 13th Part VII | Paramount | 1988 | Mobile |
| War and Remembrance | ABC Circle Films | 1987 | Mobile |
| End of August | Management West | 1980 | Mobile |
| Back Roads | CBS | 1980 | Mobile |
| Death Ship | Avco Embassy | 1979 | Mobile |
| Close Encounters of The Third Kind | Columbia Television | 1977 | Mobile |
Jesus Revolution

RELEASE DATE: Aug 11th, 2022

Greg Laurie, a counterculture teen in the late 1960s seeking meaning and purpose, who eventually joined the Jesus Revolution in Southern California and went on to start Harvest Christian Fellowship, one of the largest congregations in America. Gaffigan is Chuck Smith, the real-life pastor of Calvary Chapel in Costa Mesa, who served as a mentor to Greg Laurie. Chuck famously opened his church to a generation of hippies and seekers, helping to launch the last great spiritual revival in America

Production Companies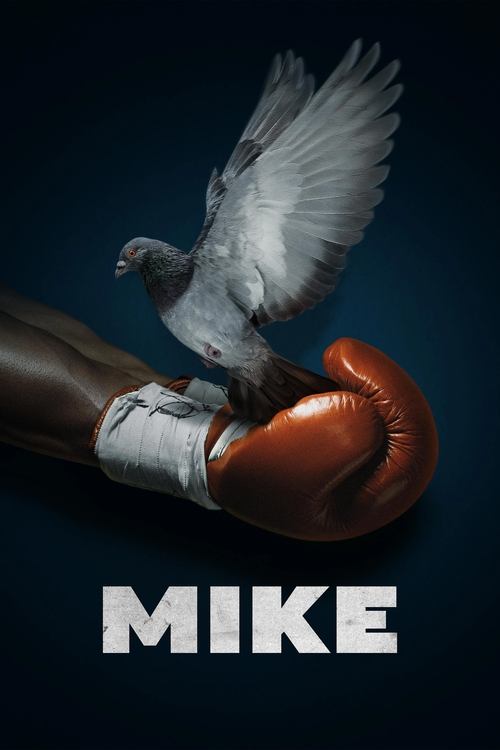 You may know Tyson, but do you know Mike?
The series will explore the wild, tragic and controversial life and career of heavyweight champion Mike Tyson - one of the most polarizing figures in sports culture.
Production Companies
About My Father

RELEASE DATE: Aug 11th, 2022

When Sebastian tells his old-school Italian immigrant father Salvo (De Niro) that he is going to propose to his all-American girlfriend, Salvo insists on crashing a weekend with her tony parents. Loosely based on Maniscalco's life and his relationship with his father.

Production Companies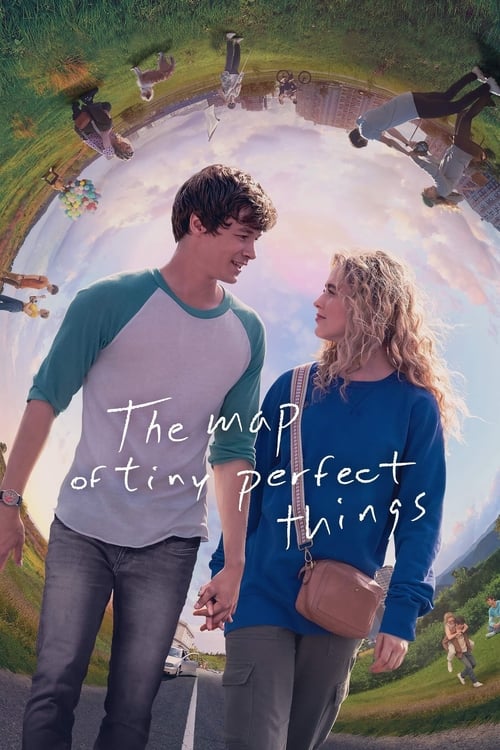 The Map of Tiny Perfect Things

RELEASE DATE: Feb 12th, 2021

One day. Infinite possibilities.

The film tells the story of quick-witted teen Mark, contentedly living the same day in an endless loop whose world is turned upside-down when he meets mysterious Margaret also stuck in the time loop. Mark and Margaret form a magnetic partnership, setting out to find all the tiny things that make that one day perfect. What follows is a love story with a fantastical twist, as the two struggle to figure out how -- and whether -- to escape their never-ending day.

Production Companies
Lansky

RELEASE DATE: Jun 24th, 2021

The man who turned crime into a billion dollar business.

When the aging Meyer Lansky is investigated one last time by the Feds who suspect he has stashed away millions of dollars over half a century, the retired gangster spins a dizzying tale, revealing the untold truth about his life as the notorious boss of Murder Inc. and the National Crime Syndicate.

Production Companies

Above the Clouds Media Group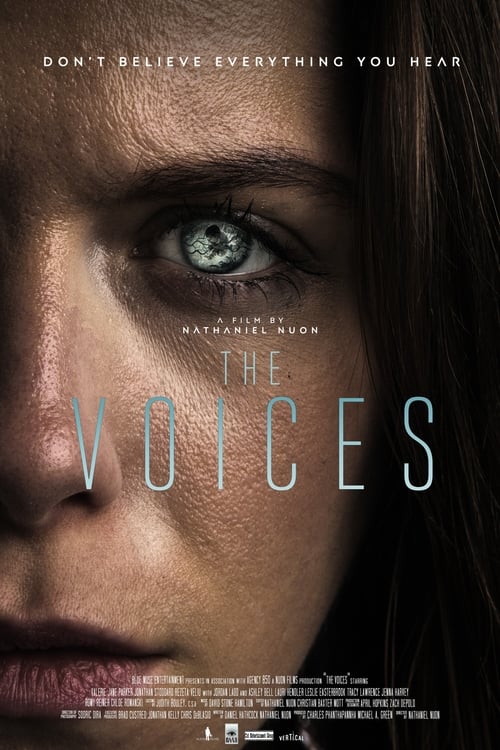 Voices

RELEASE DATE: Oct 28th, 2020

Don't believe everything you hear

After visiting her father's grave, Lilly and her mother are involved in a terrible car accident leaving Lilly orphaned and unable to see. In her youth, she struggles with her blindness and begins to hear voices. Unbeknownst to her they don't belong to the living. After years of learning to cope, Lilly is now happily married with a baby on the way. Lilly soon discovers her unborn baby has become a vessel a second chance for souls stuck in limbo to be re-born. She only has until the baby's first heartbeat to decide which soul will be re-born through her. Now the voices she heard in her youth have returned, clamoring for the chance to come back. Among the voices, she befriends the spirit of a little girl tied to a years-old cold case. Lilly finds herself in a desperate struggle with the girl's murderers and the souls vying to be born again.

Production Companies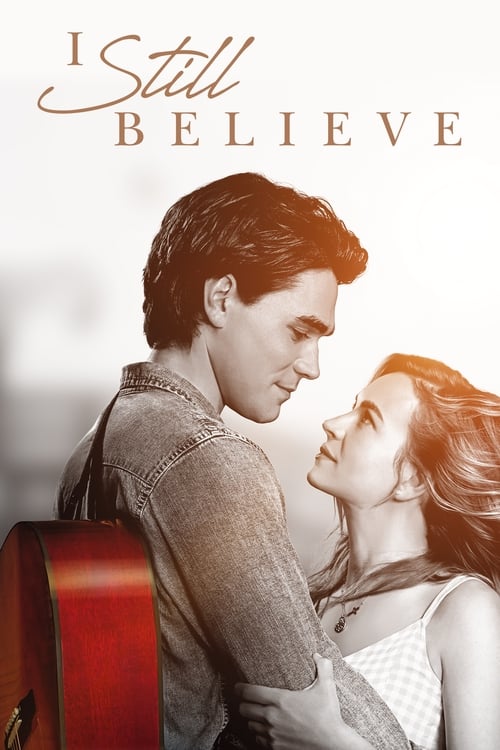 I Still Believe

RELEASE DATE: Mar 12th, 2020

One love can change your life.

The true-life story of Christian music star Jeremy Camp and his journey of love and loss that looks to prove there is always hope.

Production Companies
Supercool

RELEASE DATE: Jan 1st, 2021

Best friends, Neil and Gilbert start their senior year of high school with high hopes and aspirations. Neil has always fantasized about being cool enough to date his long time crush and Gilbert has always dreamed of being a social media super star. After what is, by all accounts, a very disappointing and embarrassing first day in school, Neil makes a magical wish to be cool just at the magical moment when the clock strikes 11:11. The next morning, Neil wakes up to a reality that is straight from the comics of his dreams.

Production Companies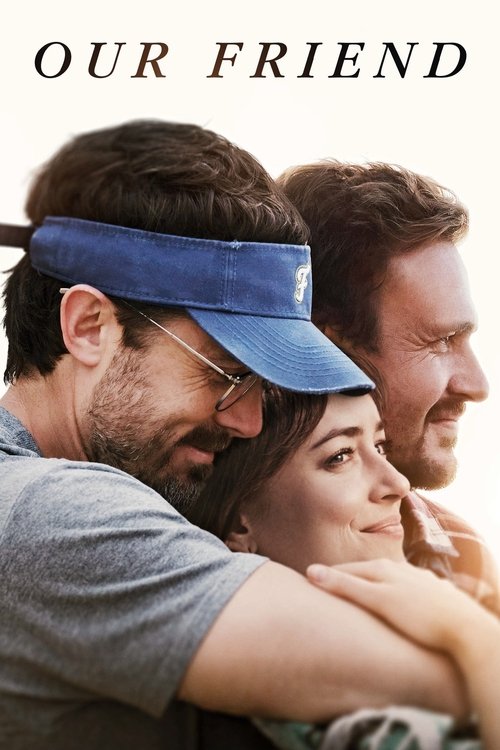 Our Friend

RELEASE DATE: Feb 25th, 2019

After learning that his terminally ill wife has six months to live, a man welcomes the support of his best friend who moves into their home to help out.

Production Companies
Peel

RELEASE DATE: Feb 7th, 2019

There's no roadmap to finding your true family.

After his father takes his two brothers and high tails it, Peel is forced to grow up in a state of arrested development. Once his mother dies, he must forge his own path and attempts to find his lost brethren.

Production Companies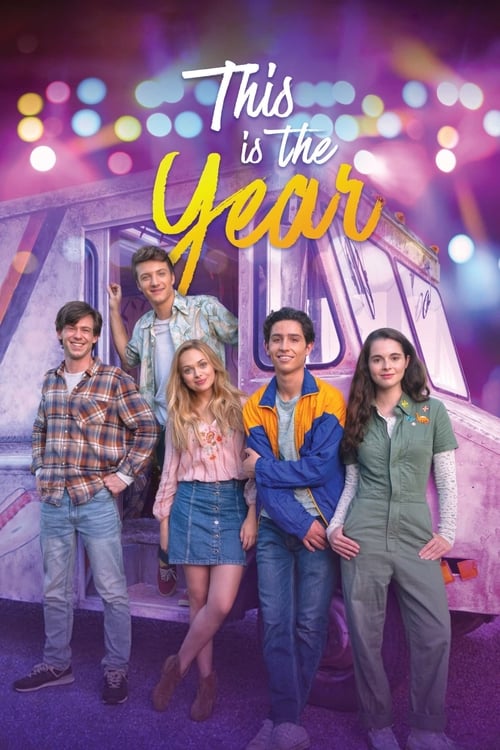 This Is the Year

RELEASE DATE: Sep 24th, 2021

A nebbish high school senior and his best friends embarks on a road trip to attend the greatest music festival of the year in a last-ditch effort to win over the girl of his dreams.

Production Companies
Arkansas

RELEASE DATE: May 5th, 2020

Crime knows no borders.

Kyle and Swin live by the orders of an Arkansas-based drug kingpin named Frog, whom they've never met. But when a deal goes horribly wrong, the consequences are deadly.

Production Companies
Karma

RELEASE DATE: Oct 13th, 2018

When recent college grad Manny has trouble making ends meet, his father-in-law offers him a job evicting delinquent tenants. Manny soon finds himself unleashing a karma demon which stalks him at every turn.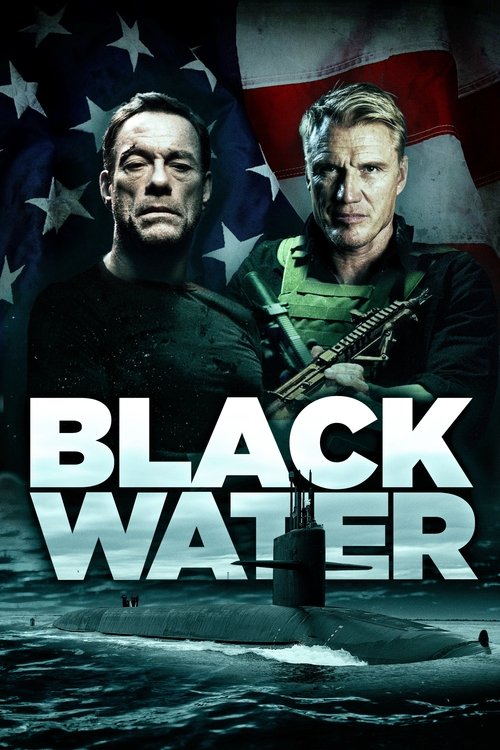 Black Water

RELEASE DATE: May 18th, 2018

Some secrets never surface

A deep cover operative awakens to find himself imprisoned on a submarine. With the help of a fellow prisoner and an amateur agent, he must race against the clock to escape the vessel and expose who set him up.

Production Companies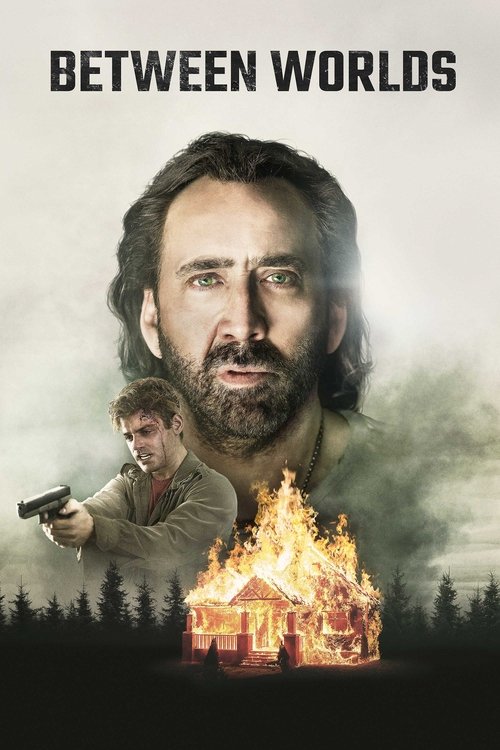 Between Worlds

RELEASE DATE: Dec 21st, 2018

Vengeance Is Born In Hell

Joe—a down-on-his-luck truck driver haunted by the memory of his deceased wife and child—meets Julie, a spiritually gifted woman who enlists his help in a desperate effort to find the lost soul of her comatose daughter. But the spirit of Joe's dead wife proves stronger, possessing the young woman's body and determined to settle her unfinished business with the living.

Production Companies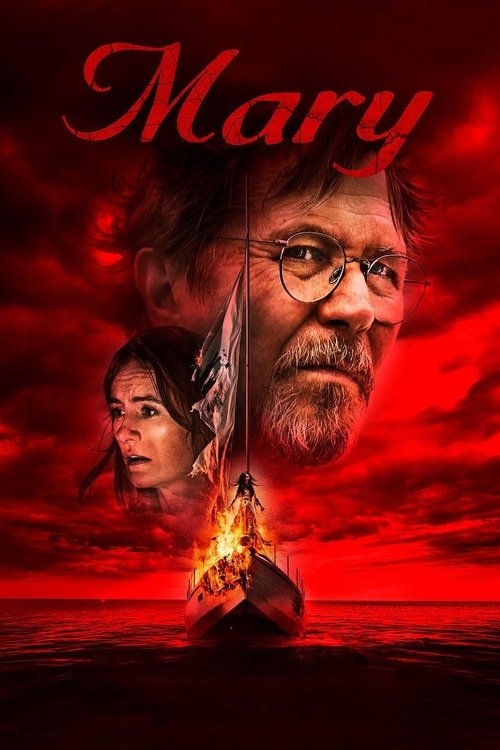 Mary

RELEASE DATE: Sep 19th, 2019

A struggling family buys an old ship at auction with high hopes of starting a charter business, only to discover her horrifying secrets on the isolated open waters.

Production Companies

Tucker Tooley Entertainment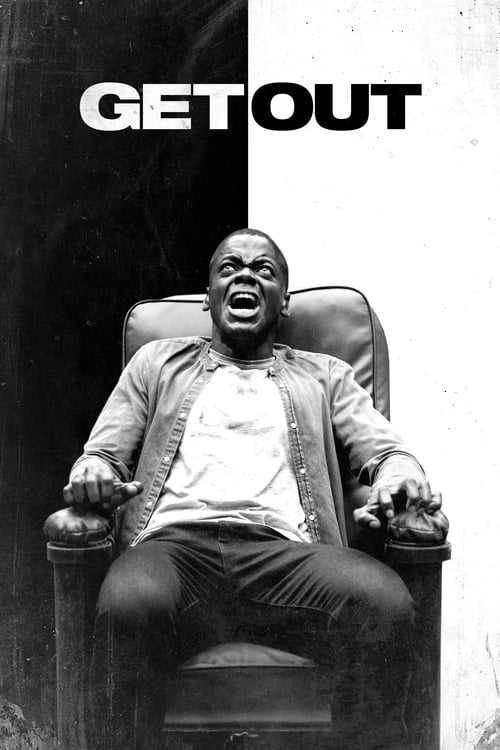 Get Out

RELEASE DATE: Feb 24th, 2017

Just because you're invited, doesn't mean you're welcome.

Chris and his girlfriend Rose go upstate to visit her parents for the weekend. At first, Chris reads the family's overly accommodating behavior as nervous attempts to deal with their daughter's interracial relationship, but as the weekend progresses, a series of increasingly disturbing discoveries lead him to a truth that he never could have imagined.

Production Companies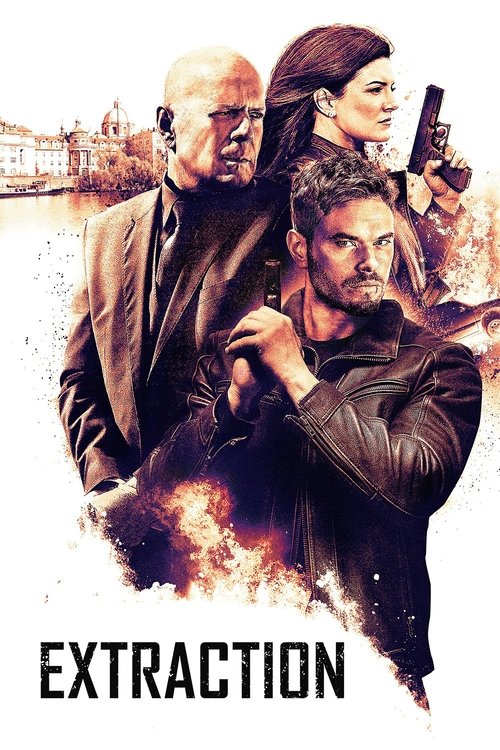 Extraction

RELEASE DATE: Dec 18th, 2015

Vengeance runs in the family.

When a former CIA operative is kidnapped by a group of terrorists, his son learns there is no plan for his father to be saved—so he launches his own rescue operation.

Production Companies
Almost Friends

RELEASE DATE: Nov 17th, 2017

A man in his mid-20s, still living at home with his mother and stepfather, puts all his eggs in one basket: the girl who works at his local coffee shop. The problem is, she has a serious boyfriend. As they become closer, the line between friendship and intimacy is blurred, and the situation forces both to examine where they are in their lives.

Production Companies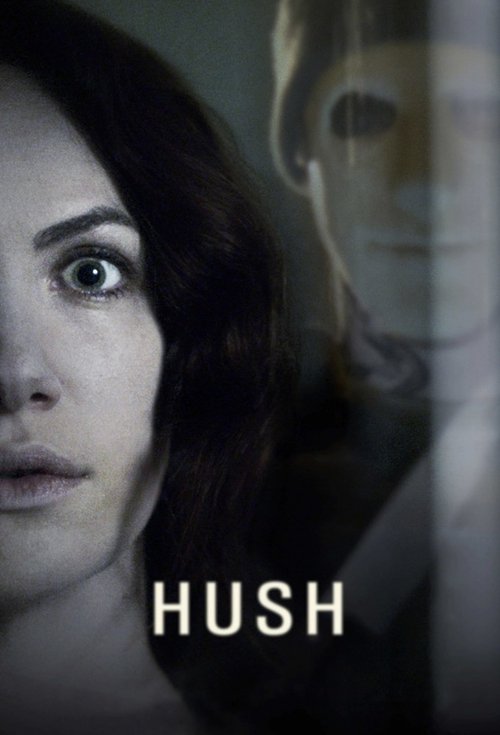 Hush

RELEASE DATE: Mar 12th, 2016

Silence can be killer

A deaf woman is stalked by a psychotic killer in her secluded home.

Production Companies
Here Comes Rusty

RELEASE DATE: Apr 3rd, 2016

Racing, Rabbits, Rock & Roll.

A reluctant dog track owner tries to outrun his problems with the bet of a lifetime.
The Perfect Weapon

RELEASE DATE: Sep 9th, 2016

Everyone is a Target

In a not too distant future, a totalitarian state run by 'The Director" (Seagal) controls all aspects of life. All enemies of the state are dealt in the harshest way. Most of them are executed by the secret government's assassins. The best operative is code-named "Condor" (Messner) – an elite agent and hit man for the government. However, in his latest assignment, "Condor" fails to kill an opposition leader, and finds himself on the run from the very same government agency that he works for. This sets in motion a chain of events with unforseen consequences for all involved.

Production Companies
Runaway Island

RELEASE DATE: Jun 12th, 2015

A group of troubled strangers looking to escape their woes end up sharing a transformational experience on an island steeped in African-American heritage and culture.
USS Indianapolis: Men of Courage

RELEASE DATE: Sep 22nd, 2016

1196 men aboard, 5 days in water, 317 survived

The harrowing true story of the crew of the USS Indianapolis, who were stranded in the Philippine Sea for five days after delivering the atomic weapons that would eventually end WWII. As they awaited rescue, they endured extreme thirst, hunger, and relentless shark attacks.

Production Companies

Union Patriot Capital Management

USS Indianapolis Production
Heist

RELEASE DATE: Nov 13th, 2015

Never make a bet you can't afford to lose.

A father is without the means to pay for his daughter's medical treatment. As a last resort, he partners with a greedy co-worker to rob a casino. When things go awry they're forced to hijack a city bus.

Production Companies

Mass Hysteria Entertainment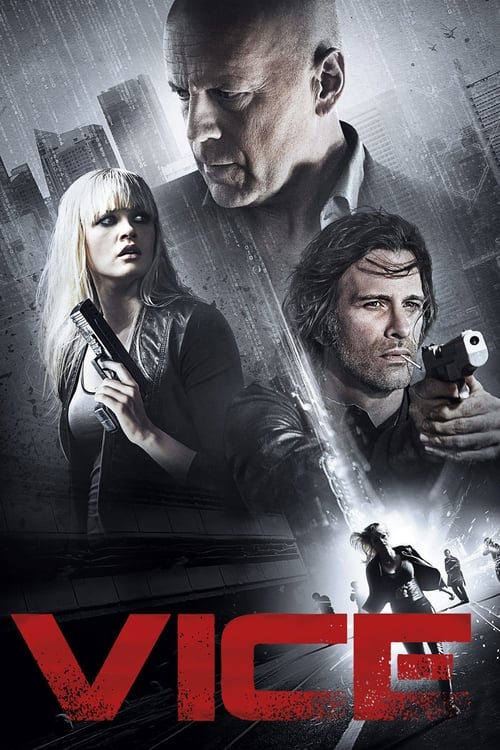 Vice

RELEASE DATE: Jan 16th, 2015

Where the future is your past.

Julian Michaels has designed the ultimate resort: VICE, where anything goes and the customers can play out their wildest fantasies with artificial inhabitants who look, think and feel like humans. When an artificial becomes self-aware and escapes, she finds herself caught in the crossfire between Julian's mercenaries and a cop who is hell-bent on shutting down Vice, and stopping the violence once and for all.

Production Companies

Grindstone Entertainment Group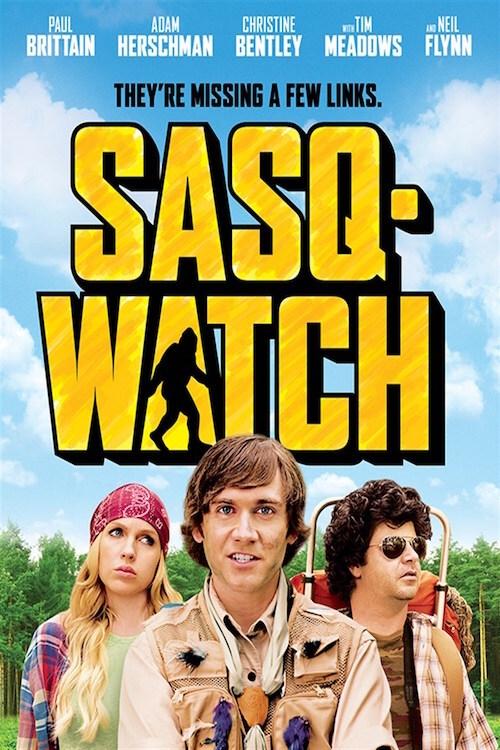 Nigel & Oscar vs. The Sasquatch

RELEASE DATE: Dec 12th, 2017

Amateur crypto-zoologists Nigel and Oscar want nothing more than to capture definitive evidence of a Sasquatch. When their guide bails on them, they must resort to using a mis-matched group of outdoor enthusiasts. Meanwhile, their rival Claus, also on the hunt for the 'Squatch,' races to beat them to the prize in this coming of age comedy about brotherhood.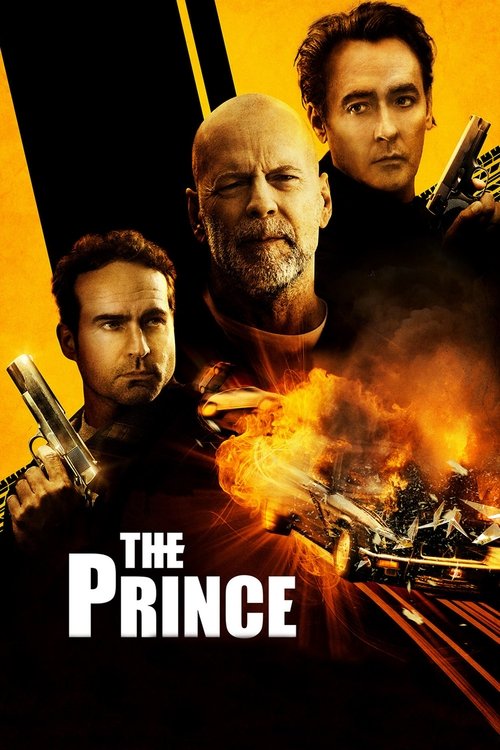 The Prince

RELEASE DATE: Aug 22nd, 2014

Mercy is for the Weak

A family man who turns out to be a retired mob enforcer must travel across the country to find his daughter who has gone missing.

Production Companies

Grindstone Entertainment Group
Rage

RELEASE DATE: May 9th, 2014

The past never stays dead

When the Russian mob kidnaps the daughter of a reformed criminal, he rounds up his old crew and seeks his own brand of justice.

Production Companies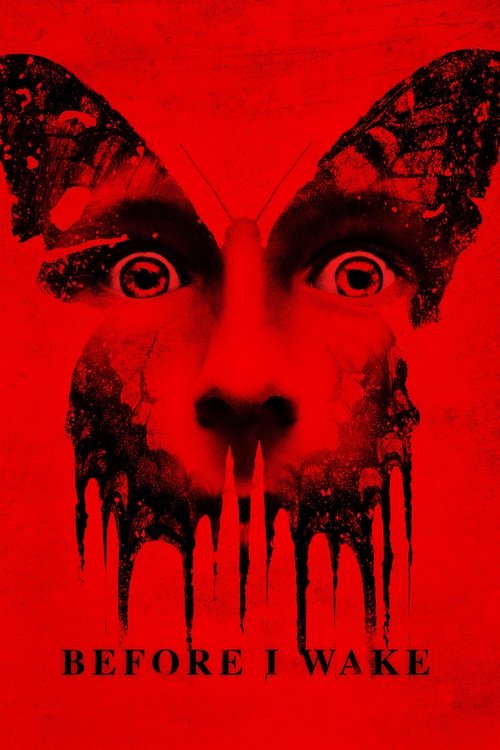 Before I Wake

RELEASE DATE: Apr 7th, 2016

Fear your dreams.

An orphaned child's dreams—and nightmares—manifest physically as he sleeps.

Production Companies
The Phoenix Rises

RELEASE DATE: Dec 10th, 2012

Some Secrets Are Better Left Unknown

Worlds collide when a team of brilliant scientists are recruited to work with a secretive government run project called the Phoenix Program to develop counter measures for climate based weaponry. Special Agents Bob Smith and Tom Jones hand picked the team after observing their success with building the worlds first space elevator for the Bonner Prize a secret recruitment project purposed to find the worlds best and brightest. A newly formed terrorist group is using climate based weapons to hold the US and its allies hostage. Using extremely low frequency delivery methods the terrorists can cause earthquakes, alter rain patterns, cause droughts, and create deadly storms seeming out of thin air; but the terrorist threat is not the only challenge for the team. A deadly, vindictive mercenary from their past, Jamal Duegro, has launched a revenge operation to reacquire technologies his clients want returned to them and will stop at nothing in order to protect his interests.

Production Companies
Yellow Day

RELEASE DATE: Dec 25th, 2015

Yellow Day chronicles a young man's life-changing and inspirational journey through the mysterious Yellow Day. To many, the Yellow Day is simply a fun day celebrating outreach at a kid's camp, but to some, God bestows visions and miracles, transforming their lives. For this young man, the Yellow Day becomes an imaginative adventure: showing him true heroes, challenging him to face his fears, find love, and inviting him to accept grace, so that he can be shaped into who he is meant to be.

Production Companies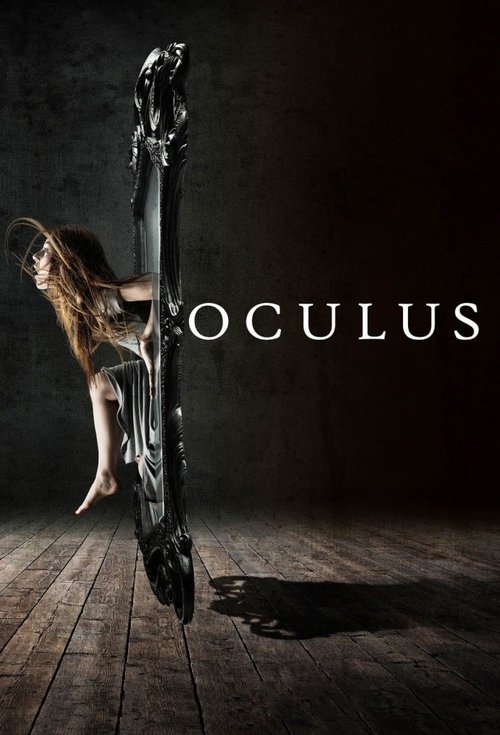 Oculus

RELEASE DATE: Apr 3rd, 2014

You see what it wants you to see

A woman tries to exonerate her brother's murder conviction by proving that the crime was committed by a supernatural phenomenon.

Production Companies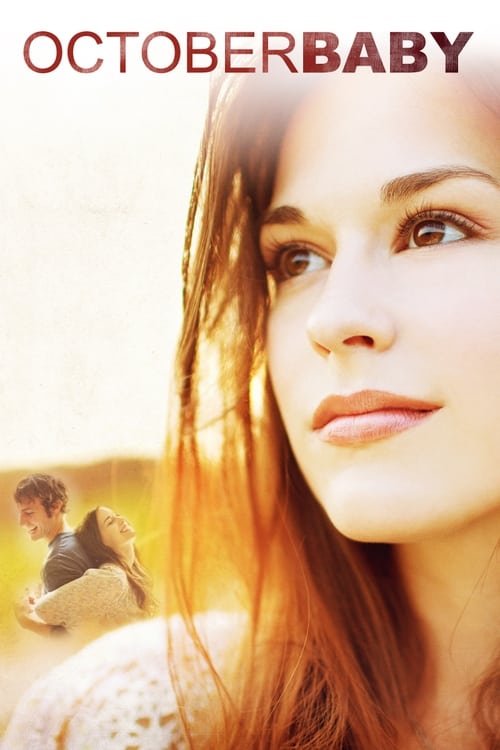 October Baby

RELEASE DATE: Oct 30th, 2011

Every Life Is Beautiful

OCTOBER BABY is the coming of age story of a beautiful and naive college freshman who discovers that her entire life is a lie and sets out on a road trip with a host of misfits to discover herself and the answers she craves.

Production Companies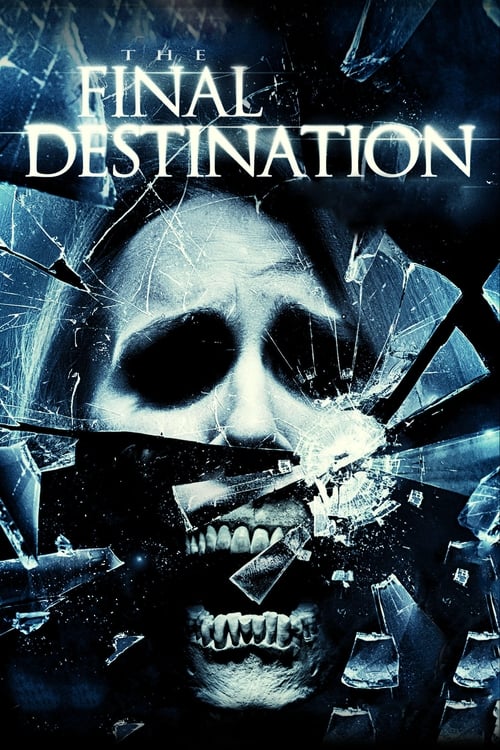 The Final Destination

RELEASE DATE: Aug 26th, 2009

Rest In Pieces

After a young man's premonition of a deadly race-car crash helps saves the lives of his peers, Death sets out to collect those who evaded their end.

Production Companies
Dead Birds

RELEASE DATE: Oct 31st, 2004

There are worse things than dying.

A group of Confederate soldiers hole up on an abandoned plantation after robbing a bank, and find themselves at the mercy of supernatural forces.

Production Companies
Power Play

RELEASE DATE: Apr 13th, 1994

The Blades just signed a fighter... and she doesn't even skate.

Robbie Steele is worried that her star hockey player has lost his edge. It's the high-powered attorney's job to negotiate the sale of Vancouver's pro hockey team, and she needs Cody Harris, the retired bruiser who attracted all the fans. But her plans to lure him back into the game are thwarted by a higher power; he's a Christian now, and his days of kicking butt are over. Will Robbie get him back, or will Cody show her what's important in life?
Under Siege

RELEASE DATE: Oct 8th, 1992

It's not a job... It's an Adventure!

This action-packed thriller takes place on the soon-to-be-decommissioned USS Missouri. Disgruntled ex-CIA operative Strannix, his assistant Krill and their group of terrorists seize the battleship with nuclear blackmail in mind. They've planned for every contingency but ignore the ship's cook, former Navy SEAL Casey Ryback -- an error that could be fatal.

Production Companies
Center of the Web

RELEASE DATE: May 15th, 1992

The more he struggles...the more tangled he becomes.

An actor is wrongly taken as a professional killer by a band planning to murder the Governor. Then he is hired by the Security Dept. to try to unmask and to catch the leaders.

Production Companies

Action International Pictures

One For The Money Productions
Mission of the Shark: The Saga of the U.S.S. Indianapolis

RELEASE DATE: Sep 29th, 1991

True story of the sinking of the U.S.S. Indianapolis, its crew's struggle to survive the sharks and exposure, and the captain's scape-goat court-martial.

Production Companies

Richard Maynard Productions
Stone Cold

RELEASE DATE: May 17th, 1991

A cop who enforces his own brand of justice.

Joe Huff (Brian Bosworth) is a tough, loner cop with a flair for infiltrating dangerous biker gangs. The FBI blackmail Joe into an undercover operation that entails infiltrating "The Brotherhood" - a powerful Mississippi biker gang linked in the murder of government officials as well as dealing drugs with the mafia.

Production Companies
Raw Nerve

RELEASE DATE: Jun 28th, 1991

No Clues! No Motives! No End To The Madness!

A race car driver has visions of the victims of a serial killer before their demise and tries to get a skeptic police detective and an ambitious reporter to help him find the killer.

Production Companies

Action International Pictures
The Final Sanction

RELEASE DATE: Nov 30th, 1990

Two soldiers...one mission...

After war breaks out between the U.S. and Russia, the two countries decide to settle the conflict by putting its two best warriors into an arena in a fight to the death.

Production Companies

Action International Pictures
Invasion Force

RELEASE DATE: Sep 4th, 1990

Under the cover of peace, in the darkness of night, a silent terror rains: Invasion U.S.A.!

A film crew shooting a movie finds itself battling against terrorists trying to take over a city.

Production Companies

Action International Pictures
Rapid Fire

RELEASE DATE: Jan 1st, 1989

The Ultimate Weapon Has Arrived...and Nothing Can Stop It!

Mike Thompson is a former U.S. government agent whom is called on by his no-nonsense ex-employer Hanson to stop a terrorist named Mustapha who breaks out of a maximum security military prison aboard a battleship with the help from his aide Eddy Williams a former agent-turned-mercenary armed with an unstoppable rapid-firing, multi-use machine gun whom the U.S. government wants back at any cost. Mike is forced to rely on his former partner-in-crime Pappy, and a CIA agent named Corle, to help him try to track down Eddy hoping to lead him to Mustapha before they can plan their next terrorist strike.

Production Companies

Action International Pictures

Winters Hollywood Entertainment Holdings Corporation
Firehead

RELEASE DATE: Jan 25th, 1991

The power to destroy the world... and the will to save it.

When a Russian cyborg with telekinetic powers terrorizes a city, an elite government agency intervenes. Col. Vaughn convinces "regular guy" chemist, Warren Hart, to team up with a beautiful blonde agent to capture the menace. But Warren finds the true villain isn't who he expected. Forces of good and evil go head to head in this paranormal story of corruption and redemption...with the world's future hanging in the balance.

Production Companies

Action International Pictures
Friday the 13th Part VII: The New Blood

RELEASE DATE: May 13th, 1988

Jason is back, but this time someone's waiting!

A young girl who possesses the power of telekinesis accidentally causes her father's death after a family dispute at Crystal Lake. Years later, when a doctor tries to exploit her abilities, her power becomes a hellish curse, and she unwittingly unchains the merciless, bloodthirsty Jason Voorhees from his watery grave.

Production Companies
War and Remembrance is an American miniseries based on the novel of the same name by Herman Wouk. It is the sequel to highly successful The Winds of War.
Production Companies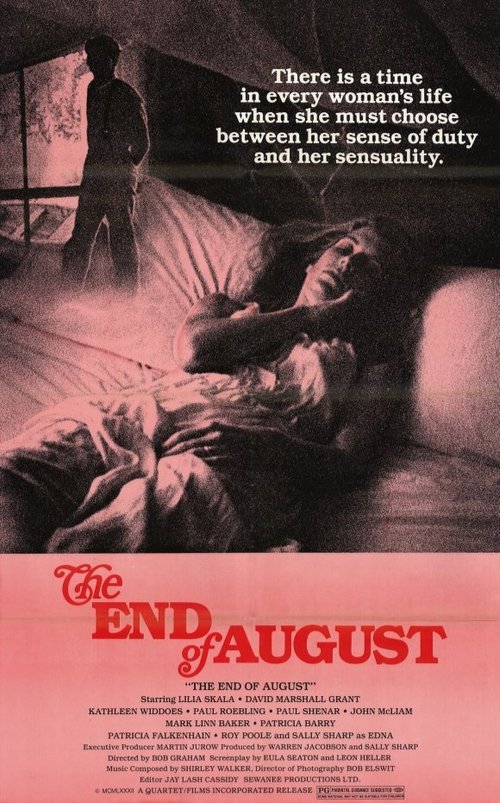 The End of August

RELEASE DATE: Nov 19th, 1981

In the turn of the century South, a woman feels unfulfilled by marriage and motherhood and has an affair with a younger man. Later, the woman leaves her family and tries to start a new life alone.
Back Roads

RELEASE DATE: Mar 13th, 1981

Running from the past, and backing into love.

A prostitute and a drifter find themselves bound together as they make their way through the rural South, doing what they have to do to survive.

Production Companies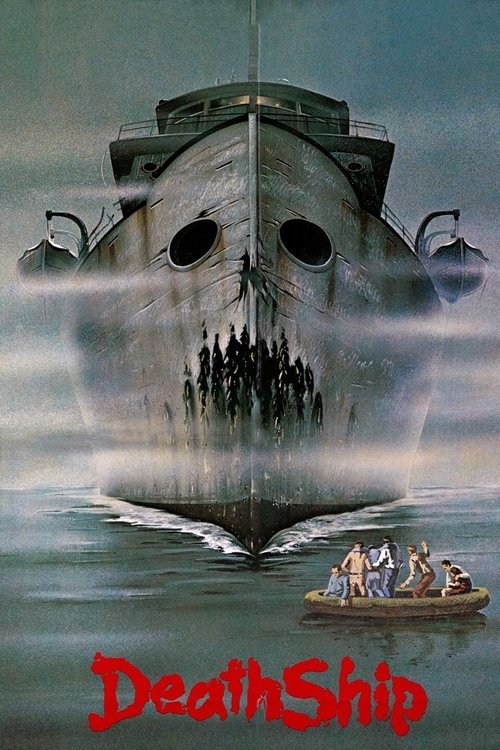 Death Ship

RELEASE DATE: Mar 7th, 1980

Those who survive the ghost ship are better off dead!

Survivors of a tragic shipping collision are rescued by a mysterious black ship which appears out of the fog. Little do they realise that the ship is actually a Nazi torture ship which has sailed the seas for years, luring unsuspecting sailors aboard and killing them off one by one.

Production Companies
Close Encounters of the Third Kind

RELEASE DATE: Nov 18th, 1977

We are not alone

After an encounter with UFOs, a line worker feels undeniably drawn to an isolated area in the wilderness where something spectacular is about to happen.

Production Companies

Julia Phillips and Michael Phillips Productions
Previous
Next